* Select English subtitles from settings (gear icon)
At present, Japan and many other industrialized countries are rapidly aging. In 2007, it became a "super-aging society," and by 2055 approximately 41% of the population will be 65 years or older. As a result of this it is estimated that the country will need an increase of 53,000 caregivers per year. Due to unprecedented social changes brought on by a rise in unmarried people, later marriages, later childbearing and a declining birthrate, the percentage of the population (that is dependents) will soon be expected to increase on a yearly basis.
As of the end of 2022, the number of foreign workers reached a record high of approximately 1.82 million and around 75,000 are now employed in the field of welfare services, a significant increase on the previous year. Those from overseas are on the increase in response to the demand for elderly care. In the mid-2000s, under the framework of Economic Partnership Agreements (EPA) between Japan, Indonesia, the Philippines, and Vietnam, the country started to receive nursing candidates. Then in the mid-2010s, this was followed by a diversification of different types of workers and residence statuses who started to work in the field of nursing care. These included technical intern trainees (TITP), students with specified skills or studying abroad at vocational schools, as well as nursing students and permanent residents aiming to obtain nursing care qualifications.
As a result of these changes, health care workers from countries such as Myanmar, Vietnam, and Nepal have been coming to work responding to the demands of nursing care facilities. Recently, when I visit care homes, it some it feels as if a part of Asia has suddenly appeared within them. In other words, the present-day care sector is not just a place to observe Japan's aging population. It has also become a grassroots level "space of encounter" for both Japanese and foreign workers engaged in care. I have been conducting research on what motivates them to come and work in Japan and observe what kind of daily life and work they experience and gauge what is the gap between their ideals and grounded reality.
Japan often employs many different initiatives to raise its international presence. Yet, a declining birthrate and aging population have created a dilemma as it faces down its labor shortages. Demographic change has initiated new context zones with Asia and there is now a fast-moving trend to pull in those who are already settled in Japan as well those who have just arrived as nurses and caregivers. If we take a close look at local communities, it is now a given fact that more foreigners than ever before are settling and working as essential workers. We might even venture to say that we have entered a period of accepting "nursing migrants."
Understanding that non-Japanese are settling in Japan's increasingly diversifying society will serve as a catalyst for the creation of a multicultural society building bridges between countries in the region. Ultimately, observing changes at a local level can provide us with an opportunity to go beyond the boundaries of "Japan" and imagine a different future in Asia.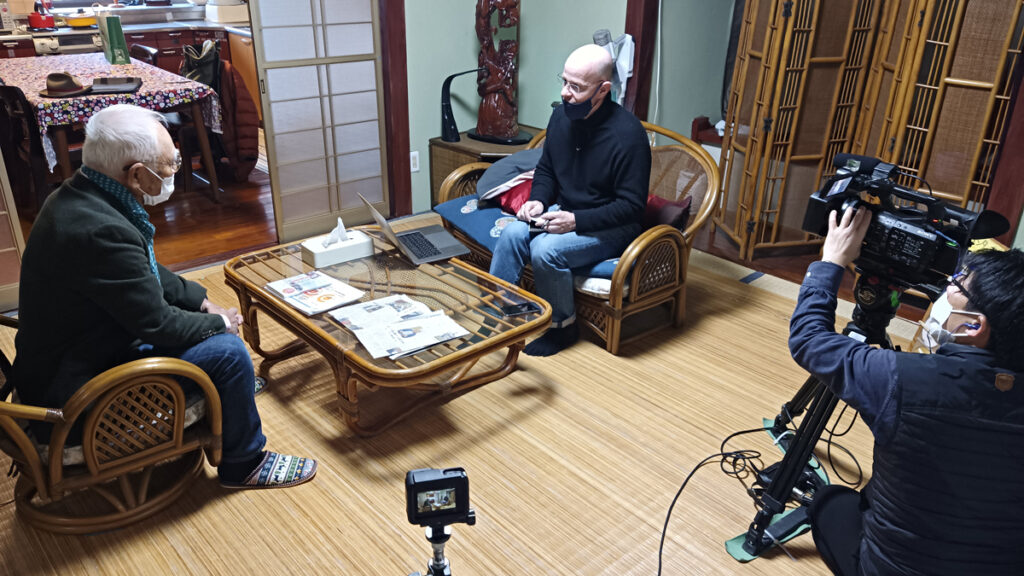 Introduction Of Literature For Those Who Wish To Learn More
Ohno Shun, Mario Lopez. 2021. Diversifying "Care Migrants" :A focus on their work and attitudes during the pandemic. Asia Pacific Research Center. 33-40. (in Japanese)
Mario Lopez, Ohno Shun. 2021. The Case of Japan: How Covid-19 impacted the procurement and lives of migrant healthcare workers. International Journal of Social Quality. 11(1-2): 262-288.
Mario Lopez. 2022. Viral Disruption and Labor Rearrangement: Covid-19 and its Impact on the Procurement of Migrant Healthcare Workers for Japan. Focus. 2022:(109).