Play YouTube, select English subtitles from settings (gear icon)
There are more than 8.7 million species of living organisms on earth, of which at least 1,400 are considered to be microorganisms (pathogens) that cause some kind of infectious disease in humans. These pathogens have caused pandemics many times throughout history. Pandemics are brought about by human cross-border activity, and spread in proportion to increases in the flows of people and traded goods. Typical examples are (1) the plague that swept through Europe in the 14th century (the Mongol army's crossing of the Eurasian continent is widely believed to have been a remote cause), and (2) the cholera pandemic that began in the 19th century and continues to this day. Cholera, which had been merely an endemic disease in the Ganges River basin, spread around the world in line with the currents of imperialism and colonialism, triggered by the British colonization of India. In other words, it is our global activities that have caused pandemics in both the past and the present.
With the acceleration of globalization in recent years, pandemics that affect humans and animals have also increased. There are a variety of pathogens that cause infectious diseases, including viruses, bacteria, and protozoa. Microorganisms that are completely harmless to animals may be pathogenic to humans, and conversely, human pathogens may be completely harmless to animals. There are times when the species barrier is crossed, though this happens very infrequently, much like major tsunamis and earthquakes. At such times, a microorganism that was previously harmless to humans becomes a harmful pathogen. The increase in the frequency of human-animal contact due to development and environmental destruction is an underlying cause of this phenomenon, but it is still very unclear how transmission across animal species occurs. In order to control epidemics of both human and animal pathogens, it is important to understand their dynamics in the environment (including in food and water). To achieve this, we are developing a highly sensitive and rapid testing method, and we hope to increase versatility by ensuring that the tests we develop are both simple and inexpensive. Since the world is so connected, international cooperation is crucial. We are engaged in joint research on epidemic control (development and performance evaluation) with researchers in Japan and abroad, especially in Southeast Asia.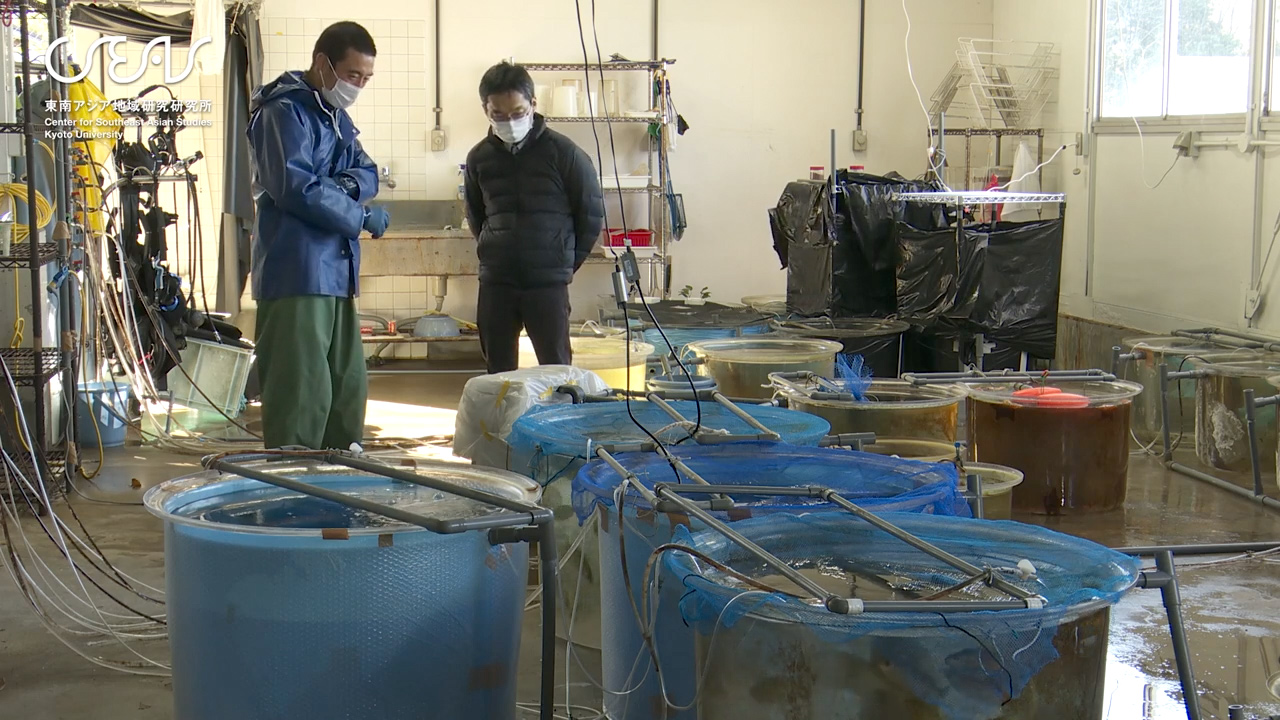 Introduction Of Literature For Those Who Wish To Learn More
Yamazaki W et.al. Development of a point-of-care test to detect SARS-CoV-2 from saliva which combines a simple RNA extraction method with colorimetric reverse transcription loop-mediated isothermal amplification detection. Journal of Clinical Virology 136 104760 (2021).
https://doi.org/10.1016/j.jcv.2021.104760


Chua APB et.al. Development of a loop-mediated isothermal amplification (LAMP) assay targeting the citrate synthase gene for detection of Ehrlichia canis in dogs. Veterinary Sciences 7(4) 156-156 (2020).
https://doi.org/10.3390/vetsci7040156


Yamazaki W et.al. New micro-amount of virion enrichment technique (MiVET) to detect influenza A virus in the duck faeces. Transboundary and Emerging Diseases 66(1) 341-348 (2019).
https://doi.org/10.1111/tbed.13027
Yamazaki W et.al. Campylobacter and Salmonella are prevalent in broiler farms in Kyushu, Japan: Results of a 2-year distribution and circulation dynamics audit. J. Appl. Microbiol. 120(4) 1711-1722 (2016).
https://doi.org/10.1111/jam.13141


Yamazaki W et.al. Development and evaluation of multiplex RT-LAMP assays for rapid and sensitive detection of foot-and-mouth disease virus. Journal of Virological Methods 192(1-2) 18-24 (2013).
https://doi.org/10.1016/j.jviromet.2013.03.018